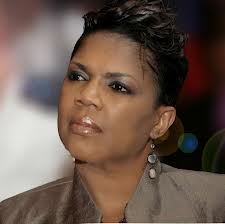 La'Tresa has the privilege as serving as many "first" in the State of Arizona. In 2008, she was recognized by the National Baptist Convention, USA, as the First African American Female installed as a Baptist Pastor in Arizona, serving as Senior Pastor, Gideon MBC. In 2010, she was confirmed as the First Female to serve in the role of Vice Moderator in the Southern District Association of Arizona and the First Woman to serve as President of the Interdenominational Ministerial Alliance (IMA) of Tucson, a local non-profit focused on bridging the gap between the community and the church.
On April 29, 2012, she was appointed the first woman to serve in Arizona as District Overseer of the Full Gospel Baptist Church Fellowship.
La'Tresa serves on an array of non-profit boards that support the enhancement of disadvantage youth. While in ministry, she has served in the capacity of preacher, teacher, advisor, mentor, conference speaker, and workshop facilitator. She has proven to be a dedicated servant working with several ministries of the church on local, district, state, and national levels.
La'Tresa has been granted the privilege of being a life partner to her husband, Bryan Jester and to this union God has honored them with four beautiful daughters and four grandchildren. Pastor currently holds a Bachelors of Arts degree in Psychology and is currently in pursuit of a Masters in Leadership.
[
back
]